Around Bologna with Marco - Episode I
With a career based on the world of cybersecurity but always passionate about fashion and luxury, Marco Buoncristiano founded the fashion brand OREQUO in 2018 .  
It will be the meeting with Francesca Fanti , Senior Creative Director, that will lead both to conceive this project as a creative space in which they can extend their eclectic inspiration. Guided by the desire to bring the world of art and culture into the fashion segment, they begin this journey starting from the city of Bologna .  
And it will be in this city where our series will take place...
Originally from Potenza , but transplanted to Bologna ...
Bologna is now my adopted city, I moved here for university and, like many others, I never left it afterwards because Bologna welcomes you, makes you feel at home and never leaves you wanting for anything. A bit like a real "zdoura" , that typical Bolognese female figure who is a bit like a mother, head of the family and point of reference. Bologna is full of stories, of people who tell them and corners that keep them, partly due to the comings and goings of university students and ex-university students like me, and partly for the true true Bolognese, those who are never intrusive, but who they always know how to make you smile with their unmistakable "S". In this city it is impossible not to be captured by the desire to do, by being inspired. From music to cinema, from literature to theatre, everything in this city is able to tiptoe inside you and involve you creatively in order to cultivate your own fantasies and imagination. Hence the desire to make use of fashion to tell stories of the past and let go of a memory. It is in the scarf that we find our best expression and our Reverie collection is its emblem, capable of making us take a leap into the past, to a moment, a person, a feeling to which we are particularly attached.
Where did you decide to take us today ?  
The gardens of Piazza Cavour, which while reading a book on Lucio Dalla, I discovered to be the Piazza Grande of his famous passage.
View of the gardens of Piazza Cavour in Bologna
What three words would you use to describe this area ?
Enchanted, reconciling, reflective.
Your favorite corner where you can get inspiration ? 
"On the benches in Piazza Grande…" , as Lucio Dalla used to say.
Marco Buoncristiano and the statue of Lucio Dalla in Piazza Cavour
Which OREQUO garment would best describe the personality of this place ?
The first that was conceived by Orequo, our Moving Snails pocket handkerchief, inspired by Klimt's The Kiss, art and emotion at the same time. An accessory with a magical and dreamy aura, just like the sensation of sitting on a bench in this little green spot surrounded by arcades.
Marco wears the Moving Snails pocket square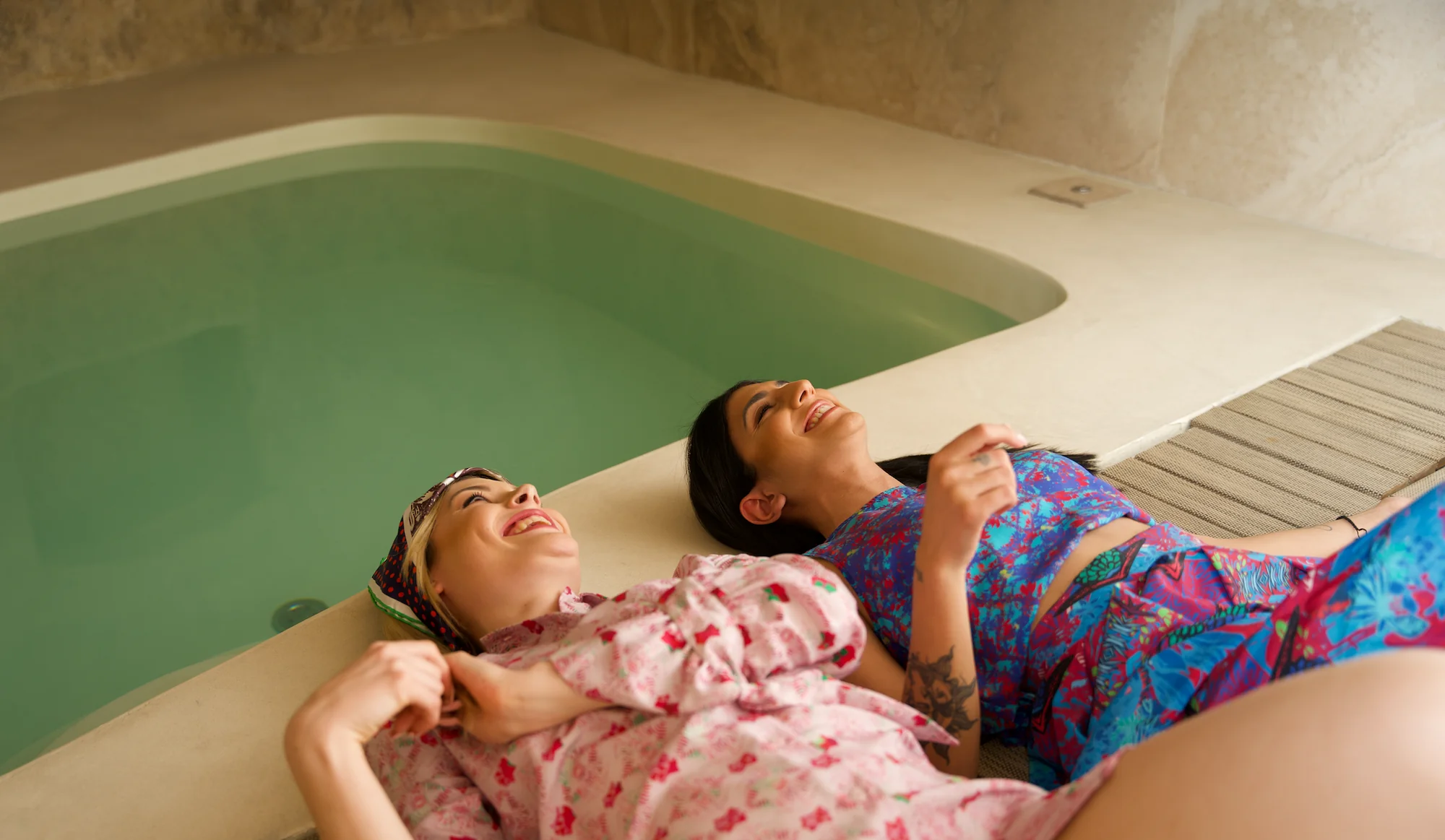 The four spring summer fashion trends to know and indulge in: tricks for an impeccable and hopelessly trendy total look.
Read more